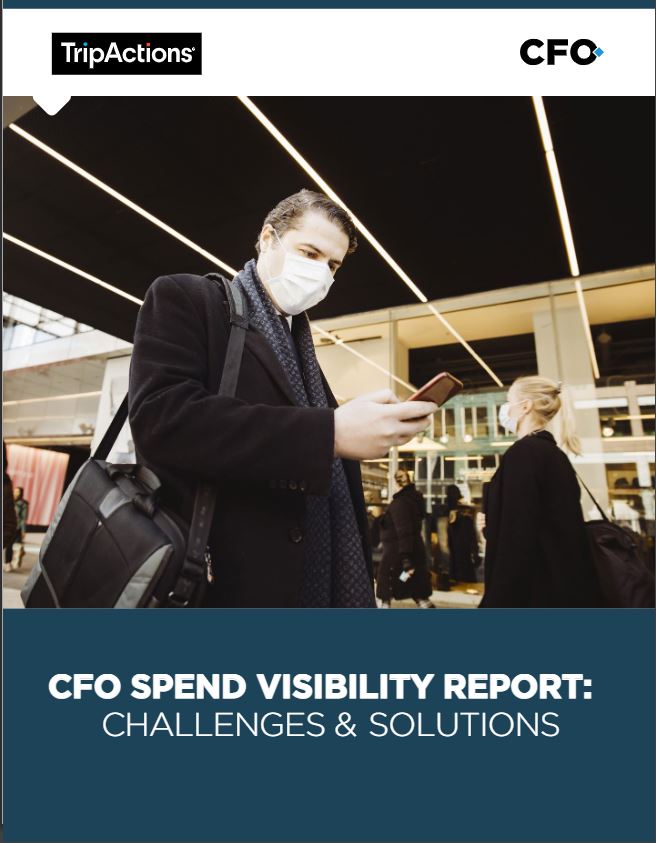 FREE WHITEPAPER
CFO Spend Visibility Report: Challenges & Solutions
As CFOs and their companies assess and learn from the lessons of the COVID-19 crisis, one area of scrutiny will be their corporate travel and expense management.
Cost control.
Keeping employees safe and protected.
Risk mitigation and compliance with federal regulations.
It all becomes mission critical as companies get back to business and travel to drive business recovery.
In this new reality, data and analysis to support real-time travel and spend management becomes crucial. Yet a recent survey, conducted at the onset of the COVID-19 outbreak, shows that many companies lack the data, analytics and insight from their travel and expense process to make better business decisions.
This includes data that CFOs need for real-time spend visibility and control, and that other parts of the organization need for ensuring employee safety while on the road.
This report examines what organizations need, where the gaps lie, and the reasons why many corporate travel plans are falling short for enterprises of all sizes, industries and geographies around the world.
DOWNLOAD YOUR FREE WHITEPAPER

By downloading this resource, you will be subscribed to the CFO Daily News email newsletter that delivers practical advice and resources to help you navigate everyday challenges. You may also be contacted by this whitepaper provider.