Tuesday, August 18th, 2020 |
Choose your preferred time
Cut Costs and Optimize Organizational Spend
How digital procurement transformation will drive business growth
If you and your team are spending more time fighting fires and performing manual tasks, then you are limited to how much you're strategically driving your organization.

That's exactly what's happening to many of your peers who are still using outdated approaches to procurement, like paper-based systems and Excel spreadsheets.

By automating procurement tasks and optimizing the procure-to-pay cycle, you can save yourself huge amounts of time – and money.

The payoff is proven. In fact, a leading procurement company has found that high-performing sourcing and procurement functions save $82 for every $8 in cost to procure, saving more than 10 times the cost of the procurement function.

This has never been more important than right now, as procurement teams with the right tools and strategy can mitigate the worst effects of the recession and even gain market share and profitability.

Join us for this free webinar on August 18th to learn:
How to save your team hours on purchase order processing, three-way matching, and vendor management 
A checklist for identifying the right tools your team needs to complete tedious tasks more efficiently and better analysis for strategic decision-making
Procurement KPIs every company should use to measure efficiency 
Controls for business leaders across your organization to do their own purchasing and retrieve key data to improve profitability and drive growth 
How a procurement solution can fit in your current tech stack, including your accounting system or ERP 

Duration: 1 hour

Your Speakers:
James Meads, Procurement Consultant & Podcast Host
Richard Struthers, MCIPS, Managing Partner, Consultancy 21
Phil Ha, Customer Success Manager, Procurify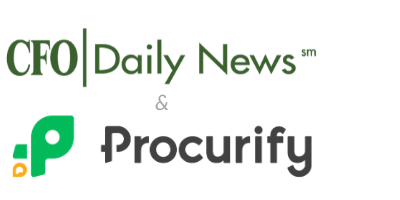 REGISTER FOR THIS FREE WEBINAR NOW
Can't attend the webinar live? Sign up anyway and we'll send you the recording when the event is over.

You will also be subscribed to our email newsletter that delivers practical advice, resources, and products to help you navigate everyday HR challenges.

You can unsubscribe from emails at any time.
Privacy Policy