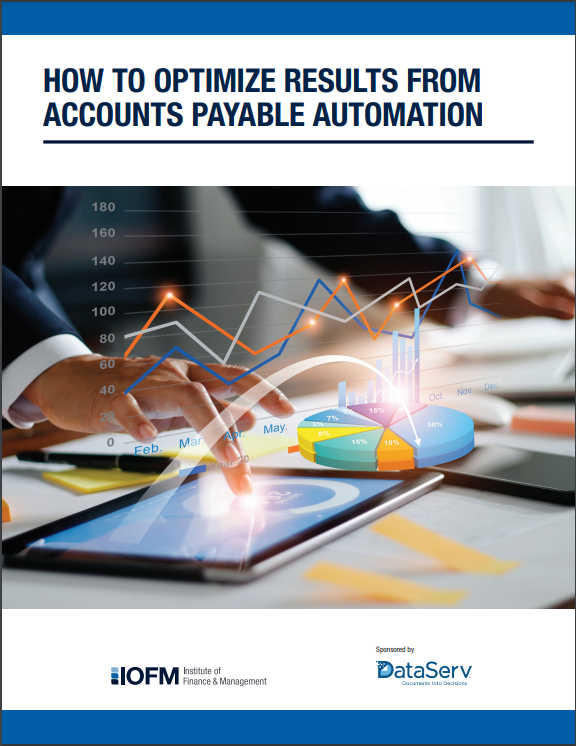 FREE WHITE PAPER
How to Optimize Results From Accounts Payable Automation
71% percent of finance leaders say they plan to automate their departments further than they are today. But if that automation isn't monitored and optimized, it's a total waste of money.
And not only is it a waste of money, but it's also a surefire way to make sure that you fall behind.
Our friends at Dataserv have unlocked the formula for optimizing AP automation platforms, and they've put it in this free whitepaper for fellow finance leaders.
Download this whitepaper and discover:
The three key steps in the automation process – and the second one might surprise you
Five top tips that most companies forget when using their software
Dataserv's number one, fool-proof strategy for utilizing your AP software to its highest potential
DOWNLOAD YOUR FREE WHITE PAPER

By registering for this webinar, you will be subscribed to the HRMorning email newsletter that delivers practical advice and resources to help you navigate everyday HR challenges. You may also be contacted by this whitepaper provider.

You can unsubscribe from emails at any time.
Privacy Policy