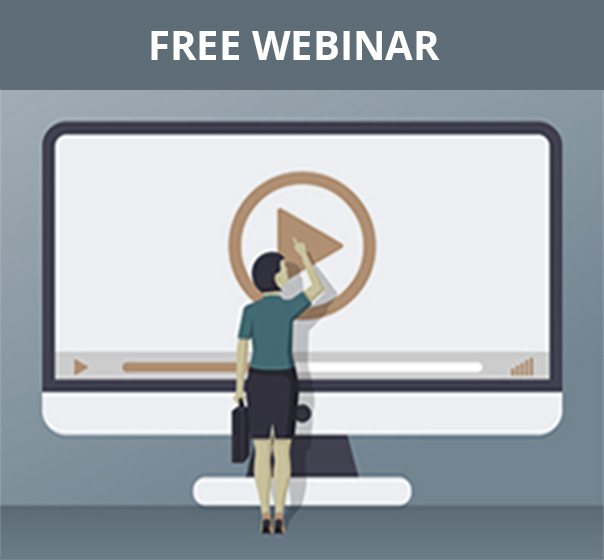 Thursday, February 18th, 2021 |
Choose your preferred time
Strategic Finance and Accounting in a Post-Pandemic World
How the Past 12 Months Impact Risk Mitigation, Strategy, and More
In business, change is the only constant, and corporate finance and accounting teams experienced more than their fair share of change in 2020.
The last 12 months have proven that we can never take a single day, process, or success for granted.
But now there is light at the end of the tunnel. Soon, we'll relegate the events of 2020 to the history books, ensuring 2021 is a year of growth, progress, and recovery.
So, what happens next?
Join our panel of experts on February 18th as we answer questions such as:
What parts of accounting will return to normal? What never will?

Have remote work and cloud computing finally come of age?

How can technology developed during COVID reshape the modern finance back office?

How do companies optimize and manage cash performance in this new normal?
Get answers to these questions and more as we navigate the new year and overcome the challenges that 2020 left behind.

Duration: 60-minutes
Your Speakers:
RAYMOND H. LANGHAIM
CFO
NICE inContact
Ray currently serves as CFO of inContact since 2017. inContact makes it easy for contact centers to transform one-on-one experiences. Ray also serves on various company's Board of Directors. Ray has served in other Executive finance positions at AccessData, Ivanti, Amkor, Boart Longyear, On Semiconductor and Intuit. He and his family moved to the Philippines while Ray worked with Amkor as CFO of Philippines Semiconductor operations from 2009 to 2012. Ray's experience is with companies that have had international operations, and he enjoys working with other cultures. Ray has worked with companies from $40m to $3.0B. Ray started his career in 1990 with Ernst and Young in San Jose California and received his CPA. Ray graduated from Fresno State University in Fresno, California with a bachelor's in accounting. Ray was a varsity member of the Football team at Fresno State. Ray is an avid scuba diver and watcher of volleyball, since he has 3 daughters who all have played or play. Ray and his wife Juliane have 4 children, 3 grandchildren, and enjoy being empty nesters.

TYLER SLOAT
CFO
Freshworks
Tyler Sloat has more than twenty-five years of experience in finance and operations roles for SaaS, software and hardware technology companies varying in size from start-up to Fortune 500. Tyler joined Freshworks as CFO in 2020 and brings a strong performance record, financial acumen, and strategic insight which is requisite to running a disciplined business model to accelerate growth as we scale to a billion dollars in revenue. At Freshworks, Tyler will maintain sustainable growth across its customer segments, overseeing all the Accounting, Finance, Legal and IT functions. Sloat is a registered (inactive) C.P.A. in the State of California, has an M.B.A. from the Stanford Graduate School of Business and a B.A. from Boston College. Sloat served on the Board of Directors for Oanda, Inc. and Compass Professional Health Services, Inc. He is currently an advisor to Auditoria.ai, Inc. & Manticore Games, Inc.

SURINDER THIND
SVP Equity Research Analyst
Jefferies
Surinder Thind is SVP, Equity Research Analyst at Jefferies, the global investment banking firm serving companies and investors for 55 years. With more than twenty years of experience assisting corporate executives with financial strategy and operations, Surinder specializes in equity research, financial modeling, risk management, strategy, quantitative analysis, economic analysis, independent research, financial operations, technology, software engineering, and big data.
Surinder joined Jefferies in 2009, after successful stints with Deloitte and CGI. He earned his MBA in Finance from The Wharton School, holds a master's degree in Biomedical Engineering from Case Western Reserve University, and a bachelor's degree in Engineering Physics from the University of Alberta. Surinder Thind holds a certification from CFA Institute, a global community of more than 145,000 investment professionals.

REGISTER FOR THIS FREE WEBINAR NOW
Can't attend the webinar live? Sign up anyway and we'll send you the recording when the event is over.

You will also be subscribed to our email newsletter that delivers practical advice, resources, and products to help you navigate everyday HR challenges.

You can unsubscribe from emails at any time.
Privacy Policy