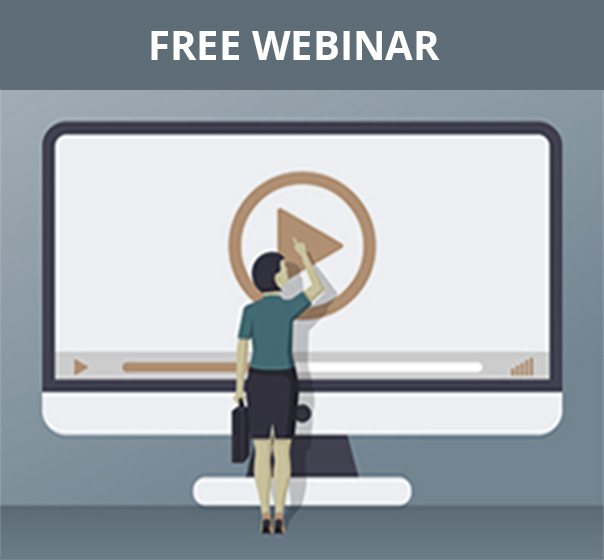 Tuesday, November 17th, 2020
9 AM 12 PM 3 PM
Gaining a Competitive Edge with Reporting & Analytics
Automating manual business functions allows you to better access, analyze, and share your organization's financial data – and after a tumultuous 2020, that's more important than ever.
Accounting accuracy and visibility are essential to keep your organization on track. Not to mention that maintaining transparent data keeps employees focused on your bottom line, whether you're in the office or working remotely.
So what are the updated best practices for maintaining accurate, transparent, shareable data in 2020? How can you ensure that your records are best-in-class? And how can you balance accessibility with security?
Join us for a complimentary webinar on Tuesday, November 17th where we'll teach you how to set your organization up for success with airtight financial records.
In this session, you'll learn how to:
Balance information transparency with security
Translate financial data and reports so employees across departments can understand them
Integrate new technological advances into your systems without overwhelming staff
Stay up to date on evolving legal requirements for sharing data – and ensure your company stays compliant
And more!

Duration: 60-minutes
Your Speaker:
In addition to corporate experience in several industries, Michelle Coussens has owned and operated Plan B Consulting for more than a decade. Her services span training and guidance in preparing strategic and business plans, assisting in plan execution, and various other aspects of operational excellence. In addition, she facilitates meetings and retreats in continuous improvement, project management, leadership, and ethics, as well as other interpersonal topics, and she conducts market analysis and competitive intelligence for various types of entrepreneurs and organizations worldwide.
Michelle is on the faculty of the American Management Association and of NeighborWorks® America, where she teaches numerous different strategic planning, management, and analytical seminars to business professionals around the world, teaches classroom seminars and online webinars for the Real Estate Institute, and is also on the business faculty at the College of DuPage.
Through her business, she has published more than 200 monthly issues of her newsletter, Planning Possibilities, which is currently distributed worldwide to more than 4,500 clients and contacts.
Michelle previously served as the first Dean of the School of Business at Kendall College. She built and managed all aspects of the School, including faculty and curriculum selection and assessment, as well as program development and enhancement. Earlier in her career, she worked in various analytical roles and even performed and led actuarial analysis for a leading insurance carrier.
REGISTER FOR THIS FREE WEBINAR NOW
Can't attend the webinar live? Sign up anyway and we'll send you the recording when the event is over.

You will also be subscribed to our email newsletter that delivers practical advice, resources, and products to help you navigate everyday HR challenges.

You can unsubscribe from emails at any time.
Privacy Policy