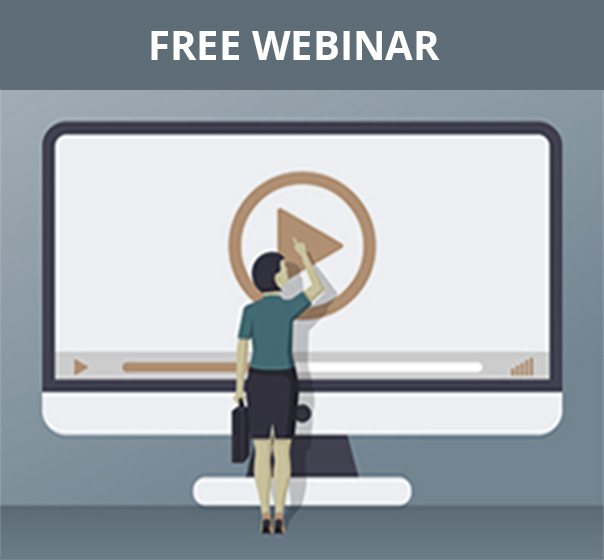 Thursday, June 24th, 2021 |
Choose your preferred time
Artificial Intelligence & Machine Learning: How to Create Competitive Advantages
According to Forbes, 86% of financial services executives plan on increasing their AI-related investments through 2025.
That means if you're part of the 14% that isn't currently developing an AI plan, you're likely to be left behind your competitors – sooner than later.
In just a few years, your competitors will be utilizing AI services for analyzing data, calculating risks and quickly informing their decision-making.
So how can you make sure your company doesn't get left behind? And that your clients don't walk out the door?
Join us for this free webinar to learn:
How early adoption of these technologies will give your firm a long-term competitive advantage
What finance leaders can do to enable staff (and company as a whole) to become early adopters of technology
How AI technology will fundamentally change the very nature of your job and what skills will be most meaningful in the new normal

Duration: 60-minutes
Your Speakers:
Wayne Slater, Prophix, Director Product Marketing
For more than 25 years, Wayne has been helping organizations solve their product and business growth challenges. Described as an innovative marketer and results-driven business development specialist, Wayne has measurable success spanning multiple industries and channels with a proven track record for increasing awareness, driving engagement and revenue creation.

His passion is content creation and as a result is a published author.
Wayne's 2014 book, "Food Traceability for Dummies" is a must read for anyone needing a primer on how to research, prepare and profit from traceability.
Wayne's 2009 book, "Clusters for Dummies" teaches how commodity computing technology can economically tackle some of the world most sophisticated compute-intensive challenges.

Prior to Prophix, Wayne has held strategic positions with companies such as SYSPRO, Carlisle Technology, Eloqua (Oracle), Platform Computing (IBM), and Hummingbird Communications. Outside of work, he loves playing hockey, tennis, dabbling in music, cars and is still waiting for the Leaf's to win a Stanley Cup in his lifetime.
Kasia Baniak, Prophix, Product Marketing Specialist
Kasia is a Product Marketing Specialist in the Marketing department at Prophix. With over four years of experience in the CPM space, Kasia is familiar with the pain experienced by finance professionals and how to support companies in transforming their budgeting, reporting, and forecasting. Her strong background in finance gives her unique insight into software implementation, month-end close, and automating financial processes.
REGISTER FOR THIS FREE WEBINAR NOW
Can't attend the webinar live? Sign up anyway and we'll send you the recording when the event is over.

You will also be subscribed to our email newsletter that delivers practical advice, resources, and products to help you navigate everyday HR challenges.

You can unsubscribe from emails at any time.
Privacy Policy