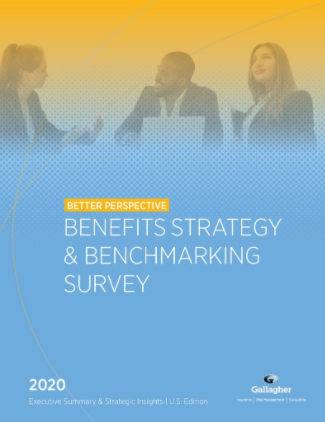 Instant Download
2020 Benefits Strategy and Benchmarking Survey
No matter how strong or weak the labor market is, employees are more motivated and productive when their employer invests competitively in their total wellbeing — including their health, financial security and career growth.
Better organizational performance correlates with boosted profits and better bottom-line results.
From January to May 2020, thousands of organizations across the U.S. responded to more than 300 questions covering the total compensation spectrum. The result?
Gallagher's 2020 Benefits Strategy & Benchmarking Survey Results
Inside this whitepaper, you'll discover everything from broad insights to specific findings and gain a practical perspective on significant trends and best practices that impact your bottom line, including:
Employee communication
Absence management
Employee engagement
Retirement costs
Employee wellbeing
Medical, pharmacy, dental, and voluntary benefits
Life insurance and supporting coverage
And more …
Download your free copy today – courtesy of AJGallagher!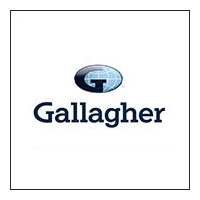 DOWNLOAD YOUR FREE COPY HERE

You will also be subscribed to our email newsletter that delivers practical advice, resources, and products to help you navigate everyday Finance challenges.

You can unsubscribe from emails at any time.
Privacy Policy