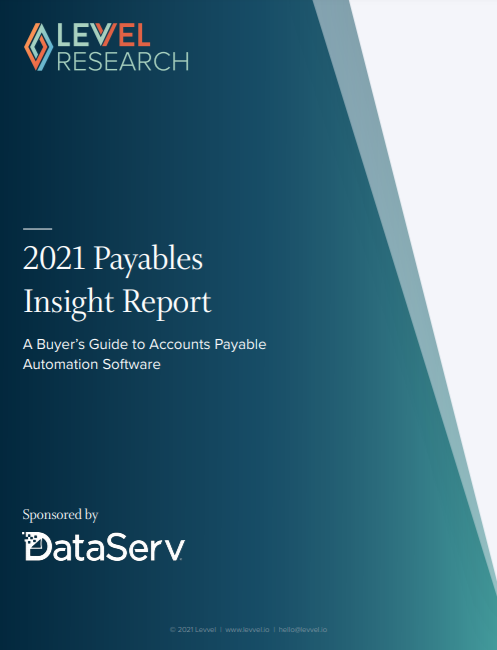 FREE REPORT
2021 Payables Insight Report
A Buyer's Guide to Accounts Payable Automation Software
The experts documented their insights on 2021's top A/P tools and processes, so that planning your 2022 A/P strategy (read: budget) is easy. Because budget season is already here…
And even if you already mapped out parts of your plan, it's still growing increasingly difficult to know what 2022 will bring for finance and A/P teams.
The fact is, the uncertainty surrounding the pandemic (inflation, staffing shortages, supply chain issues – the list goes on…), makes it impossible to predict the year ahead.
But this free guide, 2021 Payables Insight Report: A Guide to Accounts Payable, featuring insights from over 300 A/P professionals, will make at least one piece of your budgeting and planning process simple.
It includes:
The way costly and outdated A/P processes puts the health and safety of your employees at risk (find it on page 3)
Two main lessons that experts are using to drive their decision making for the future (page 5)
The one method that has a large impact on the overall performance of your AP department – the answer on page 9 might surprise you 
Insights into the four main types of A/P software and which one is the most popular, cost effective choice for finance departments (page 16)
The five core features that your A/P software must have – and tips on how to maximize the benefits from each of those features (find these on pages 18-21) 
Data on the latest and greatest in A/P tech – what the best of the best are already using, and what you should be focused on implementing next (page 21-22) 
A detailed Buyer's Guide if you are interested in updating your existing solution to propel your team forward (beginning on page 23) 
How to avoid more frustration and inefficiency than you had before implementation by taking these three crucial steps (page 24) 
Download the free 2021 Payables Insight Report to dive deeper into ways you can remove unpredictability and increase profitability, allowing you to focus on the tasks that require your full attention – like the rest of that budget… 
DOWNLOAD YOUR FREE WHITE PAPER

By downloading this asset, you will be subscribed to the CFO Daily News email newsletter that delivers practical advice and resources to help you navigate everyday finance challenges. You may also be contacted by this whitepaper provider.

You can unsubscribe from emails at any time.
Privacy Policy