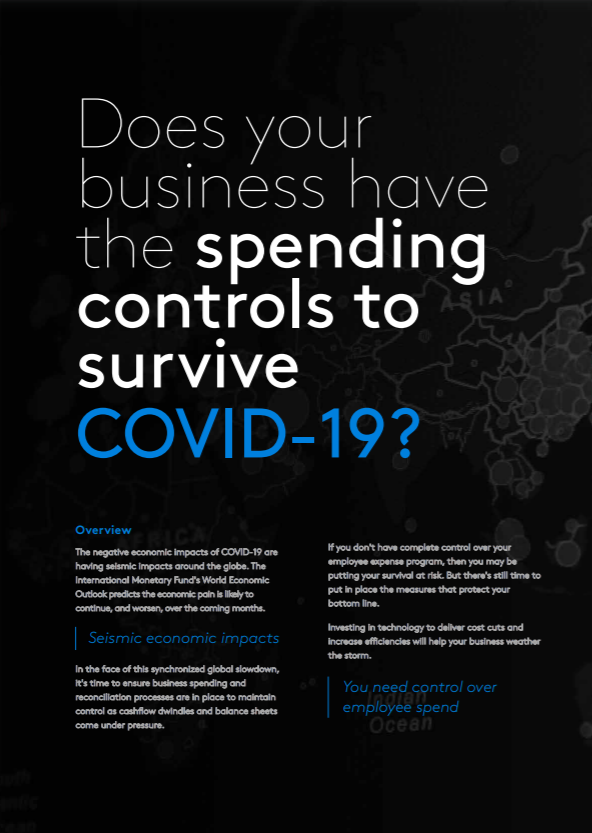 FREE WHITEPAPER
5 Expense Management Tactics to Profit During COVID
There's never been a more critical time to take control of your business expenses.

Doing so now will not only be essential to survival through the pandemic, but when recovery does come, you'll be able pull the right levers to keep your organization's growth on track.

In the face of this global slowdown, there's no better time than the present to ensure business spending and reconciliation processes are in place to maintain control as cashflow dwindles and balance sheets come under pressure.

We're here to help you take back control of your business expenditure!

With this free whitepaper, you'll be able to:
Gain control over your employee expense program 
Tighten your approval thresholds 
Wipe out the temptation for fraud 
Make expense management work-from-home friendly 
Tighten your expenditure policy now and implement it immediately
DOWNLOAD YOUR FREE WHITEPAPER

By registering for this webinar, you will be subscribed to the CFO Daily News email newsletter that delivers practical advice and resources to help you navigate everyday financial challenges. You may also be contacted by this whitepaper provider.

You can unsubscribe from emails at any time.
Privacy Policy