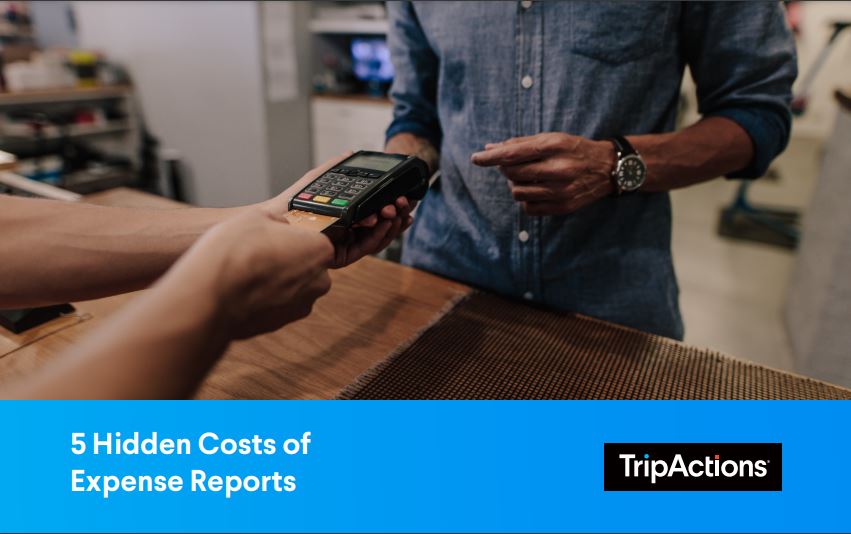 FREE WHITEPAPER
5 Hidden Costs of Expense Reports
End Outdated Processes by Letting Speed and Savings Boost Your Revenue
Expense reports are a source of stress for employees, managers, accounting and finance teams alike.
Have you ever paused to consider how much they are actually costing your company?
Efficiency and productivity are more important than ever to help organizations on the road to business and economic recovery, and that includes improving outdated financial processes.
Expense reports are a part of the problem. They limit and delay your finance teams visibility, leading to a lack of transparency and control, and an inability to accurately budget or forecast.
The good news is: this can easily be solved.
With this guide, you'll be able to:
Quantify the value of wasted time, visibility, and control
Look at the need for real-time visibility and overall transparency
Find opportunities for policy compliance and improvement
Understand the costs associated with typical finance processes around expense reports
DOWNLOAD YOUR FREE WHITEPAPER

By downloading this resource, you will be subscribed to the CFO Daily News email newsletter that delivers practical advice and resources to help you navigate everyday challenges. You may also be contacted by this whitepaper provider.