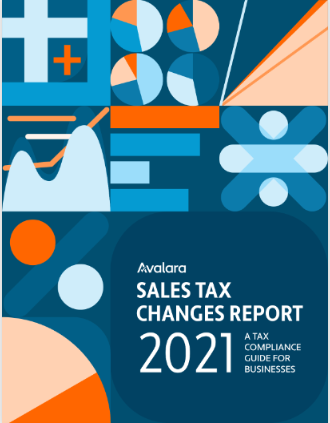 FREE WHITE PAPER
2021 Sales Tax Updates
It's no secret that sales tax is hard. Rates, rules, deadlines, and geographic differences create a web of complexity — and sales tax is always subject to change.
Set your organization up for success in 2021 with Avalara's fifth annual sales tax changes report.
This complimentary guide details the sales tax changes you need to know for 2021, highlights legislative developments, and explores emerging trends.
Download your copy today, and prepare your organization for smooth sailing and sales tax compliance in the year ahead!
DOWNLOAD YOUR FREE WHITE PAPER

By registering for this webinar, you will be subscribed to the CFO Daily News email newsletter that delivers practical advice and resources to help you navigate everyday HR challenges. You may also be contacted by this whitepaper provider.

You can unsubscribe from emails at any time.
Privacy Policy