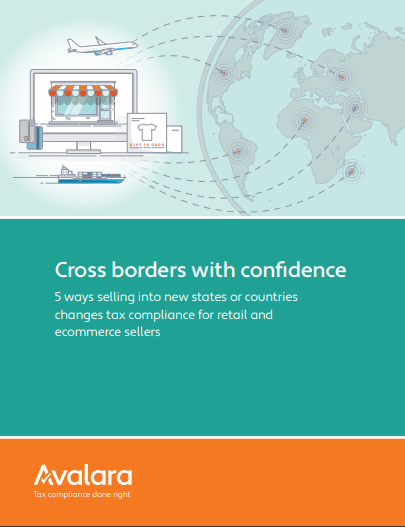 FREE WHITE PAPER
Crossing Borders with Confidence
How selling in new states and countries changes tax compliance

Last year, consumers spent an estimated $3.46 trillion online.
In the current climate, there's more of a need than ever for online transactions, allowing consumers to buy from anywhere around the globe.
While eCommerce makes it easy to cross borders when shopping and selling, the boundaries for sales tax are less than simple.
In this quick-read whitepaper, Avalara provides the five key things to watch out for when selling across borders, how to stay in compliance when the laws shift, plus:
How to keep customer service at the forefront of an online experience
Best practices for compliant online selling across state or continental borders
Common pitfalls to avoid before they cost your company thousands
And much more …
Download your free copy today – courtesy of Avalara!
DOWNLOAD YOUR FREE WHITE PAPER

By registering for this webinar, you will be subscribed to the CFO Daily News email newsletter that delivers practical advice and resources to help you navigate everyday HR challenges. You may also be contacted by this whitepaper provider.

You can unsubscribe from emails at any time.
Privacy Policy