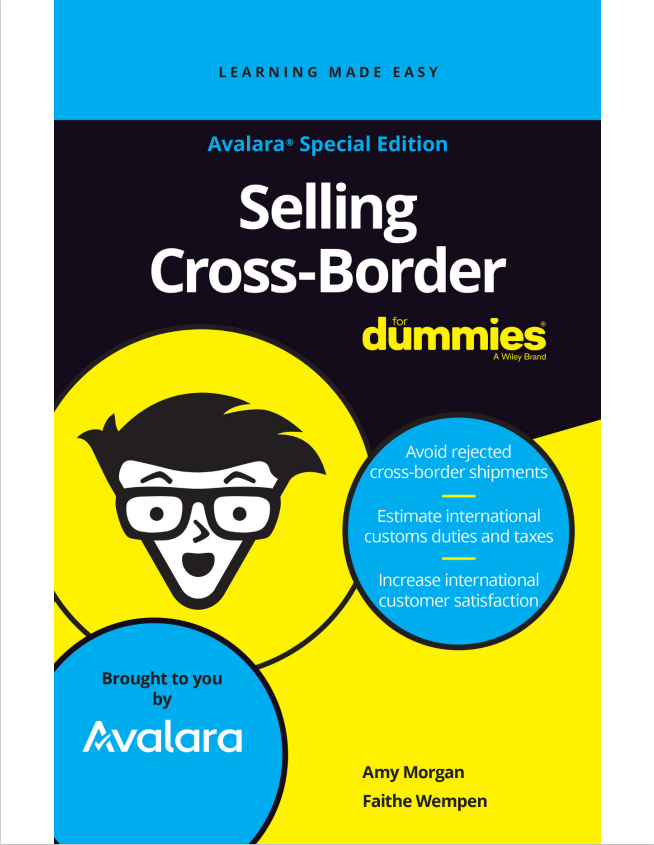 FREE WHITE PAPER
Selling Cross-Border for Dummies
The borderless world of e-commerce has opened up amazing new sales possibilities for businesses all over the world. But whenever goods leave one country and enter another, government agencies have to be dealt with and paperwork has to be filed.
It's a complicated maze to navigate, made even worse by the fact that there are two governments involved – in the ship-from and ship-to countries – each with its own rules.
We've identified and simplified key roadblocks in that maze, including how to avoid rejected cross-border shipments, estimate international customs duties and taxes, and increase your customer satisfaction.
Download your copy of this whitepaper to learn how to sell internationally – simply – courtesy of Avalara!
DOWNLOAD YOUR FREE WHITE PAPER

By registering for this webinar, you will be subscribed to the CFO Daily News email newsletter that delivers practical advice and resources to help you navigate everyday HR challenges. You may also be contacted by this whitepaper provider.

You can unsubscribe from emails at any time.
Privacy Policy