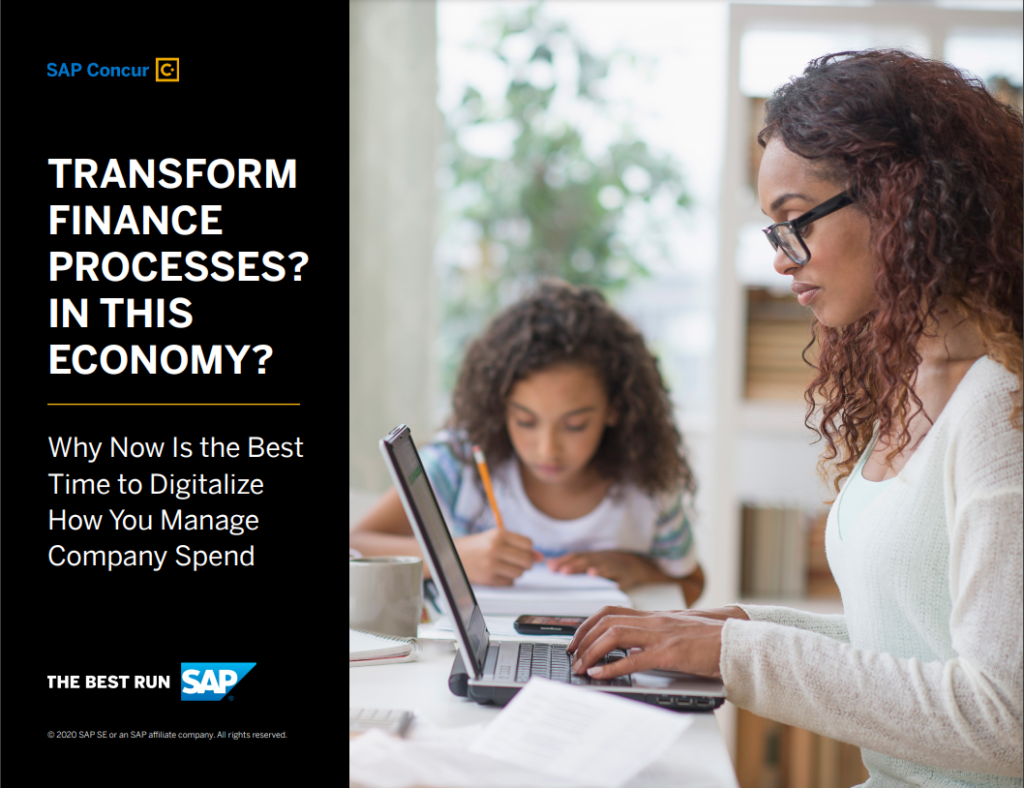 FREE WHITEPAPER
Transform Finance Processes in this Economy? Why Now Is the Best Time to Digitalize How You Manage Company Spend
Here's an alarming number: 67% of companies under 1,000 employees experienced a significant drop in revenue in the past year due to COVID-19.
And the financial hit from the pandemic will have far-reaching impact on your organization – from your business operations to your bottom line.
Forward-thinking Finance leaders are implementing process changes that help keep the company agile (read: profitable) as they navigate the uncharted territory ahead.
In most cases, this means accelerating your digital transformation. Leaning into technology can help you prevent wasted expenses, balance out your cash flow, and help you boost your revenue.
This complimentary whitepaper will teach Finance leaders why now – even with a pandemic, a rocky economy, and a remote workforce – is the right time to streamline outdated processes.
Download your copy to learn how you can accelerate your own digital transformation and prepare your company for whatever lies ahead.
DOWNLOAD YOUR FREE WHITEPAPER

By registering for this webinar, you will be subscribed to the CFO Daily News email newsletter that delivers practical advice and resources to help you navigate everyday HR challenges. You may also be contacted by this whitepaper provider.

You can unsubscribe from emails at any time.
Privacy Policy