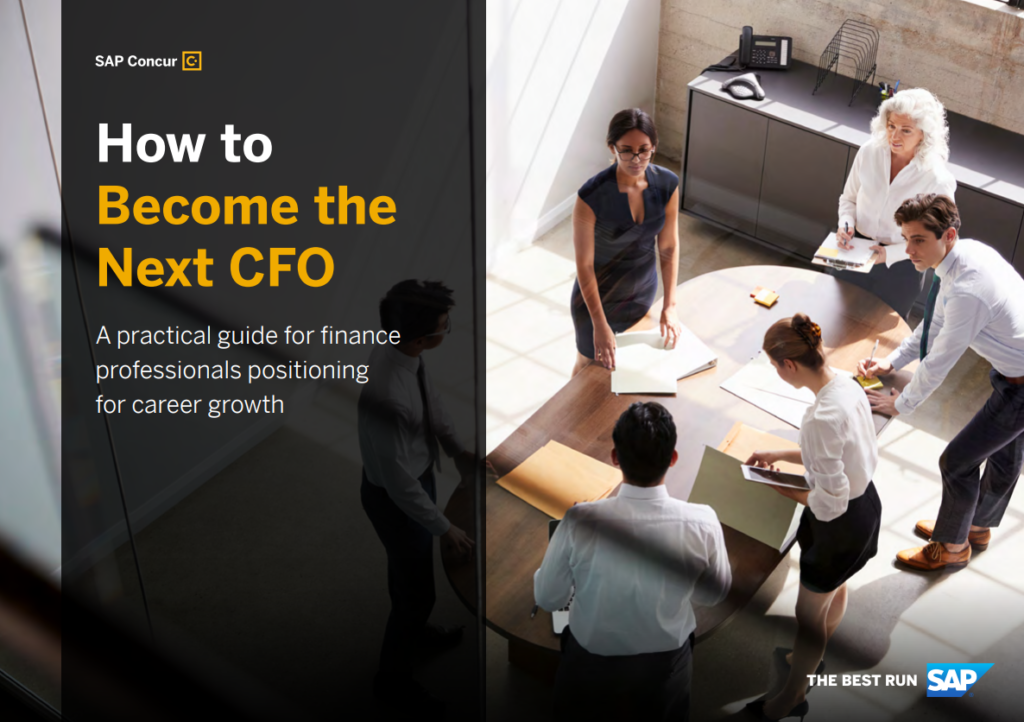 FREE WHITEPAPER
How to Become the Next CFO
A practical guide for finance professionals positioning for career growth
COVID-19 has been a rough ride for many businesses. If the current crisis has highlighted anything, it's that the role of the finance leader in steering the business through turmoil is critical. We are entering a new phase that is fundamentally resetting much of what has gone before – there will be no normal to return to. Finance leaders should see this as an opportunity to redefine their business's strategy, operations and technology in order to lead the organization through this challenging time.
If you have ambitions to move to the C-suite, your timing couldn't be better. The demand for CFOs is at an all-time high, and that upward trajectory is expected to continue in the coming years.
But the questions remain:
What does it take to become an effective CFO?
What skills do you need to develop?
What common misconceptions exist?
How do you gain the visibility to ensure you'll be considered when a seat at the table needs to be filled?
This ebook contains answers to these questions, including practical advice, tips, and tools to help finance professionals gain the skills and credibility needed to make the move when the time is right.
DOWNLOAD YOUR FREE WHITEPAPER

By registering for this webinar, you will be subscribed to the CFO Daily News email newsletter that delivers practical advice and resources to help you navigate everyday HR challenges. You may also be contacted by this whitepaper provider.

You can unsubscribe from emails at any time.
Privacy Policy