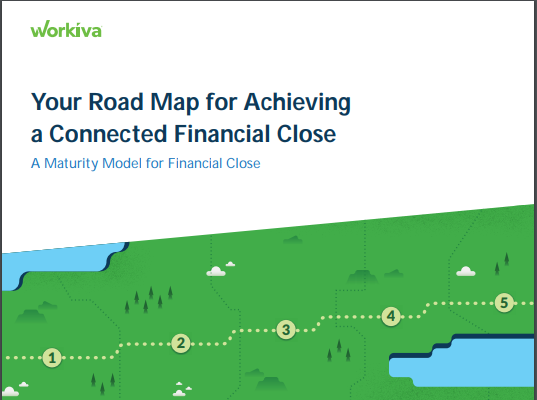 FREE WHITEPAPER
Your Road Map for Achieving a Connected Financial Close
Where does your company fall on the 5-step road map to a more connected financial close?
The maturity model in this e-book can help you assess where your financial reporting process is today, envision where you want to go, and provide a road map of how to get there.

A connected financial close gives teams the ability to connect the people, data, and processes in a way that increases transparency, ensures efficiency, and maximizes the accuracy of your close process.

Download this free resource to see how your company stacks up and what steps your organization can take to achieve a more connected financial close.
DOWNLOAD YOUR FREE WHITEPAPER

By registering for this webinar, you will be subscribed to the CFO Daily News email newsletter that delivers practical advice and resources to help you navigate everyday challenges. You may also be contacted by this whitepaper provider.

You can unsubscribe from emails at any time.
Privacy Policy