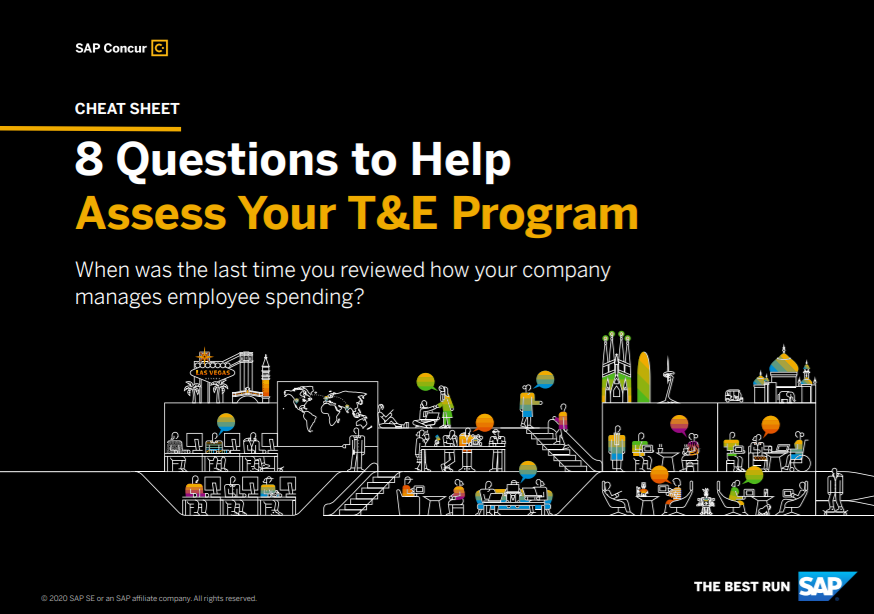 FREE WHITE PAPER
8 Questions to Help Assess Your T&E Program
As economic conditions change, the way your business spends money – and who spends it – is always changing. New goals, business needs, clients, and other pressures mean more employees spend more money, resulting in more expense reports.
So how do you ensure the workflows and systems processing your reports are up to par? And how do you know if you need to make changes before the next budget cycle?
Use these 8 questions to assess if your T&E processes are operating at maximum efficiency, or if change might be needed.
DOWNLOAD YOUR FREE WHITE PAPER

By downloading this asset, you will be subscribed to the CFO Daily News email newsletter that delivers practical advice and resources to help you navigate everyday finance challenges. You may also be contacted by this whitepaper provider.

You can unsubscribe from emails at any time.
Privacy Policy