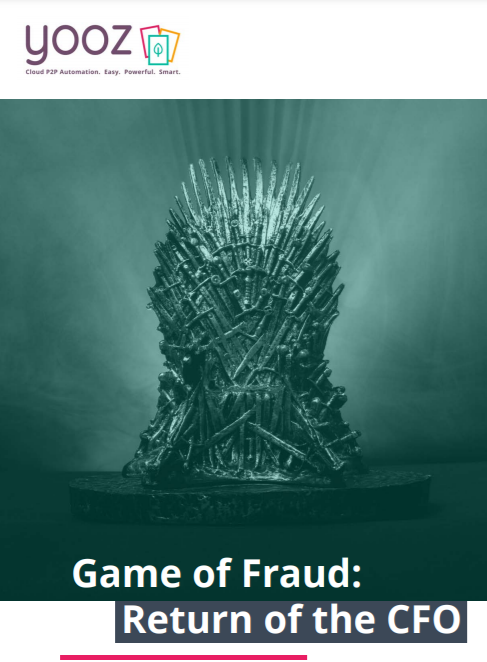 FREE WHITE PAPER
Game of Fraud: Return of the CFO
It's no secret that companies are losing too much hard-earned revenue to fraud.
The Association of Certified Fraud Examiners reports that U.S. businesses will lose an average of 5% of their gross revenues to fraud.
What is 5% of gross revenue to your company?
$500,000, $100,000, or $50,000? Whatever the number—it's too much
If you're looking for a well-structured plan to combat fraud and stop it head-on, this free whitepaper is where you'll want to start.
In it you'll learn:
Three pillars of fraud prevention- The key ingredients to boost sales and reputation
The connection between client loyalty and fraud- Clients often leave if fraud isn't managed properly in your company (page 9)
The internal component responsible for half of all frauds (page 12)
Key internal control framework created in 1992 that is still fundamentally appropriate in today's environment
7 crucial elements CFOs should adopt to mitigate fraud (page 16)
How to use traceability and algorithms to detect fraud documents instantly (page 19)
DOWNLOAD YOUR FREE WHITE PAPER

By downloading this asset, you will be subscribed to the CFO Daily News email newsletter that delivers practical advice and resources to help you navigate everyday finance challenges. You may also be contacted by this whitepaper provider.

You can unsubscribe from emails at any time.
Privacy Policy