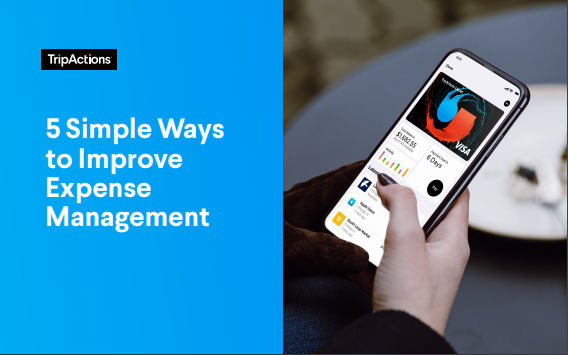 FREE WHITEPAPER
5 Simple Ways to Improve Expense Management
An Actionable Approach to Streamlining Financial Processes
It's nearly impossible to accelerate into the future with the processes of the past.
Many finance teams still rely on antiquated legacy systems that deliver a poor user experience, result in a lack of employee interest, and limit visibility into spend.
Travel and expense (T&E) management is woven into the fabric of your business – yet the processes and technologies associated with T&E are an afterthought.
In an ever-shifting economy, cumbersome processes that bog down the speed of business can drag down your entire organization.
This whitepaper will give you 5 actions you can take to update your expense processes and systems for today's business environment.
DOWNLOAD YOUR FREE WHITEPAPER

By registering for this resource, you will be subscribed to the CFO Daily News email newsletter that delivers practical advice and resources to help you navigate everyday challenges. You may also be contacted by this whitepaper provider.

You can unsubscribe from emails at any time.
Privacy Policy