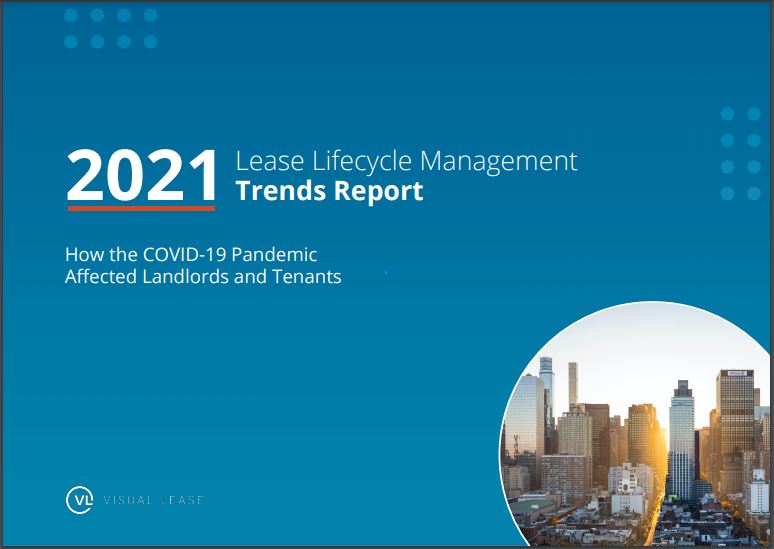 FREE WHITEPAPER
2021 Trends Report: Lease Lifecycle Management
As businesses transition to a temporary (or for some companies permanent) remote work environment, industry experts speculate that the leasing industry, particularly commercial real estate, has changed forever.
This year, companies were forced to make tough decisions regarding their leased commercial spaces. From office closures and consolidations, to deferrals and more – many of these decisions will have long-term impacts beyond the pandemic.
As we move forward in 2021, how will these decisions continue to affect businesses and the leasing landscape?
What will be the long- and short-term impact of the adjustments made to leases?
And how will the overall changes within the past year impact company finances and operations going forward?
If you're in accounting, you know that leases impact more than just vendor payments. Lease terms and financials also play a critical part of business valuation calculations.
This means any financial changes or adjustments made to lease agreements as a result of the pandemic this year will need to be captured and identified within balance sheet financials.
Our goal with this resource is to provide you with critical insight into how the leasing market has changed in the wake of the pandemic, so you can make better decisions now and throughout 2021.
DOWNLOAD YOUR FREE WHITEPAPER

By downloading this resource, you will be subscribed to the CFO Daily News email newsletter that delivers practical advice and resources to help you navigate everyday challenges. You may also be contacted by this whitepaper provider.