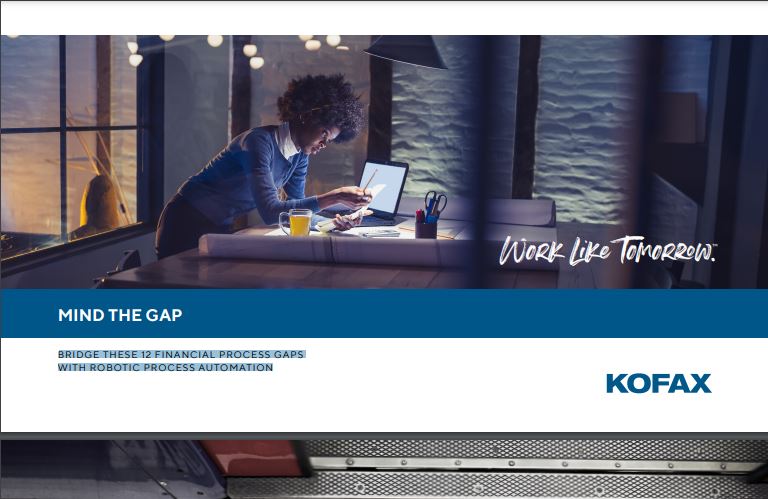 FREE WHITEPAPER
Mind the Gap

Bridge These 12 Financial Process Gaps With Robotic Process Automation
Most organizations have only automated about 25% of their processes.
So what about the other 75% of painful, manual, error-prone tasks?
Even with the most capable staff, you're leaving yourself open to risk with tasks like:
Keying and re-keying information from one application to another
Logging into supplier portals to gather information
Manually updating data in spreadsheets
Imagine eliminating those gaps, ensuring not only 100% data accuracy, but also freeing up your staff to work on higher value projects.
Download this free whitepaper to learn how you can incorporate these strategies in your business today.
DOWNLOAD YOUR FREE WHITEPAPER

By downloading this resource, you will be subscribed to the CFO Daily News email newsletter that delivers practical advice and resources to help you navigate everyday challenges. You may also be contacted by this whitepaper provider.