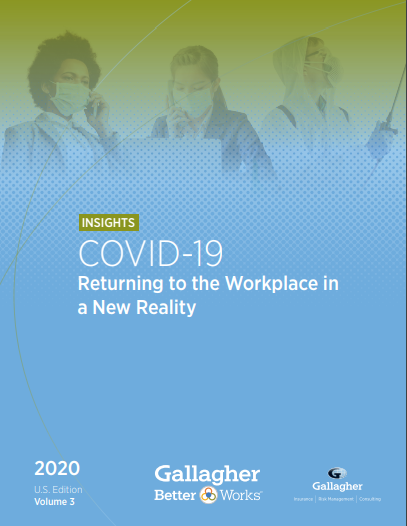 FREE WHITE PAPER
Returning to the Workplace in a New Reality
Managing Risk & Cost as the
Pandemic Continues
COVID-19 has created a new reality for organizations returning to the workplace.
This new way of working presents challenges and risks for the physical, mental, and financial wellbeing of employees, along with operational challenges for employers.
But within these challenges, there are opportunities for your organization to emerge stronger, more agile, and more closely aligned.
Download the latest whitepaper from Gallagher Better Works for strategies to mitigate risk and maintain continuity in these trying times, plus how to:
Encourage resilience, agility, and engagement on
your team
Spend premium pay funding strategically
Mitigate risk as building reopen and operations resume
And more …
DOWNLOAD YOUR FREE WHITE PAPER

By registering for this webinar, you will be subscribed to the CFO Daily News email newsletter that delivers practical advice and resources to help you navigate everyday challenges in your industry. You may also be contacted by this whitepaper provider.

You can unsubscribe from emails at any time.
Privacy Policy