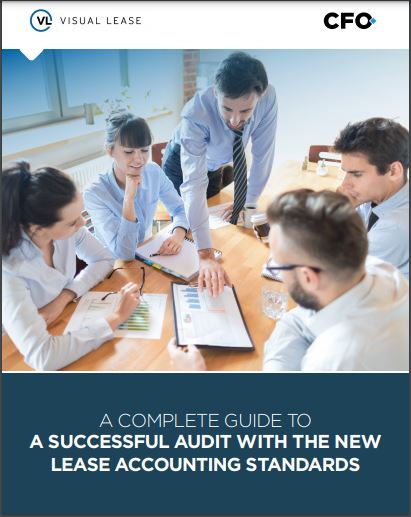 FREE WHITEPAPER
Your Complete Guide to a Successful Audit with the New Lease Accounting Standards
Whether you comply with ASC 842, IFRS 16 or GASB 87, auditors will review your newly-adopted financial audit for completeness, valuation and proper classification.
Without the proper set-up and adequate preparation beforehand, your audit could be at serious risk of failing.
Financial audit errors not only increase risk exposure, but consume valuable resources that could be better spent building the business.
Inaccuracies can also cause under- or overvaluation by improperly accounting for leases on their balance sheets. Then, when auditors find discrepancies, it can snowball into more work in reevaluating your processes.
But these are avoidable scenarios.
There are steps you can take to minimize the risk of this disruptive process. Although mistakes happen, they are more likely to occur when rushing to comply with new requirements. It is critical to slow down and make sure things are done right the first time.
The strategies in this eBook will help you do just that.
DOWNLOAD YOUR FREE WHITEPAPER

By downloading this resource, you will be subscribed to the CFO Daily News email newsletter that delivers practical advice and resources to help you navigate everyday challenges. You may also be contacted by this whitepaper provider.