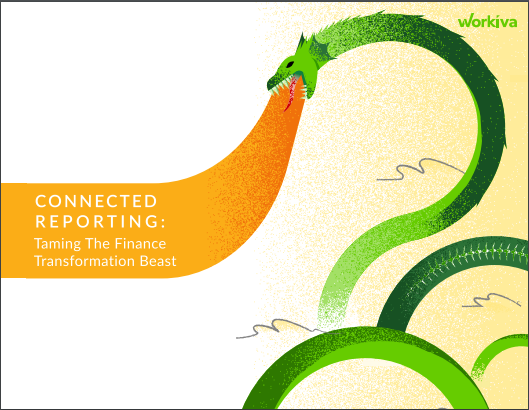 FREE WHITE PAPER
Connected Reporting:
Taming the Finance Transformation Beast
We've all heard a lot about finance transformation.
It's the phrase on every CFO's mind. It's in the headlines of every trade publication. And it's probably being scrawled on digital whiteboards at this exact moment.
But finance transformation can feel like just another buzzword.
Chances are it's what you've always been doing: streamlining processes, improving efficiency, minimizing manual tasks.
So what can you do to make finance transformation more action, less buzzword?
It starts with finding real solutions for real problems you have and continues by transforming the areas where you experience the greatest interruption, so your efforts can make the greatest impact.
For the latest tools in finance transformation and the proven strategies to stay agile in 2021 and beyond – download this complimentary whitepaper.
Inside you'll discover:
Proven ways to improve manual processes in your finance department
How to bring finance up to date with the greater environment within which you operate
Ways to shift roles and manual processes that create added value
And more …
DOWNLOAD YOUR FREE WHITE PAPER

By registering for this webinar, you will be subscribed to the HRMorning email newsletter that delivers practical advice and resources to help you navigate everyday HR challenges. You may also be contacted by this whitepaper provider.

You can unsubscribe from emails at any time.
Privacy Policy