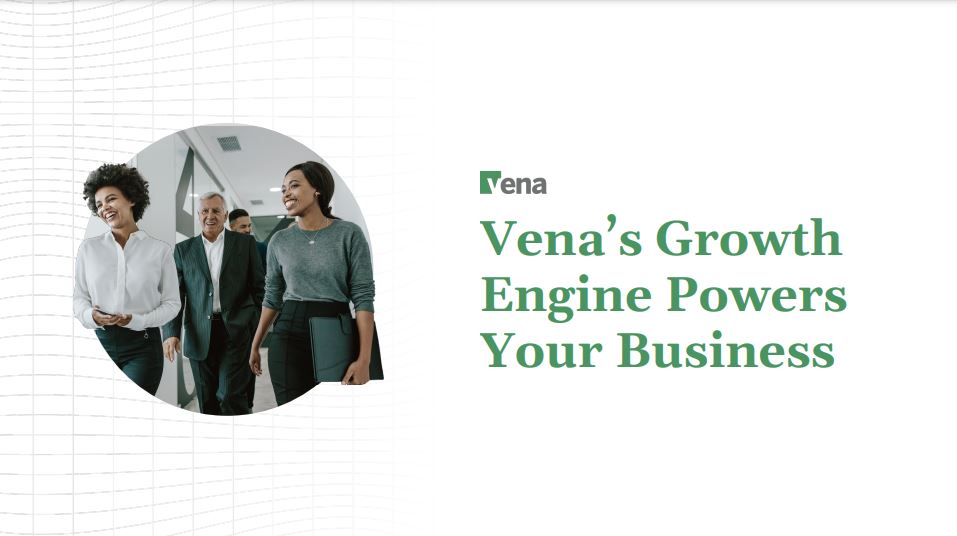 FREE EBOOK
Vena's Growth Engine Powers Your Business


Whether you need to fine-tune your ability to weather unexpected storms, improve the way you manage your workforce, increase your number of accounts, or just gain a better understanding of what drives your business, you need a plan to grow.
The easiest way to do this, according to our team of financial experts?
Streamlining. Streamlining your systems, your teams, your communication methods, and more.
All those small pieces of the puzzle add up to one big result – growth for your company. And the panel of experts at Vena have put together this eBook to show you exactly how to start.
Download this free eBook and you'll walk away with:
The current tool financial experts are using to inspire innovation and collaboration across business units
Tips from the pros at how to develop more efficient processes
This one fool-proof strategy that allows for scalability across your company, while remaining simple enough that anyone in your business can implement it
DOWNLOAD YOUR FREE EBOOK

By downloading this resource, you will be subscribed to the CFO Daily News email newsletter that delivers practical advice and resources to help you navigate everyday challenges. You may also be contacted by this report provider.