Read this Practical Tools now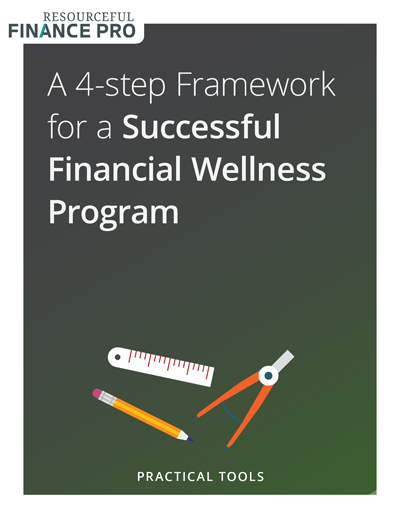 A 4-Step Framework for a Successful Financial Wellness Program
The average company's workforce faces many diverse financial challenges. As an employer, you're in a unique position to help.
However, implementing a successful financial wellness program at your company isn't a one-and-done event.
To truly reap the rewards, you'll want to monitor and refine the program so it can evolve as employees' needs change.
In this Practical Tool, you'll discover:
How to use your company's demographics to determine its financial wellness
Three questions that will help identify your employees' unique financial needs
Five KPIs to monitor engagement and success
Get This Practical Tool
& Much More …
With a CFO Daily News Insider membership you'll get immediate access to the Practical Tool you're looking at right now, plus all this in your account on day one:
Quality, reliable information you can trust – professionally curated, distilled and delivered to you all in one place.
BECOME A
NOW
Get this Practical Tool plus 400+ resources - FREE for 21 days
What Our Customers Say
"I recommend it highly for busy CFOs and Controllers"
Jane Coelho, CFO,
Documation
"Easy to read, relevant and pertinent information"
Gilber Kouame, CFO,
Prism Health
"It gets right to the heart of the issue and subject matter"
Mark Wilson, CFO,
Cherryland Electric Cooperative